Feb. 12, 2019 | 17:02:11
There are quite many exhibitions or conference held every year worldwide. But we always ask a question:which one is better for us to promote rubber fendering system? Rubber fenders includes fixed rubber fender and floating pneumatic rubber fender play an important role in protecting the hull of vessels in ship berthing operation. They were well known and needed by port authority, terminal, shipyards, ship management and ship supply service companies. Below trade show for your reference:

International WorkBoat Show, December 4 - 6 2019, In New Orleans,The USA
https://www.workboatshow.com
International WorkBoat Show is a trade-only conference and expo for commercial vessel owners, operators and builders as well as the vendors and suppliers that serve them.
Held every year in New Orleans, the show attracts 15,000 members of the commercial marine industry, who come together from around the world to network, learn, spot new industry trends, and uncover innovative products and solutions.
Who Attends
Commercial vessel owners and operators
Shipyards
Boat builders
Engineers
Marine architects
Equipment manufacturers
Distributors
Port authorities
Port engineers
Marine surveyors
Military | buyers
Government officials
Oil exploration and production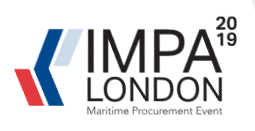 IMPA London, September 10 - 11 2019,In London,The UK
http://impaevents.com/
IMPA London is the world-leading exhibition and conference for maritime purchasing and supply chain professionals.
Every year, over 2,000 key decision makers attend from over 70 countries to do business, network with old and new partners, and gain key insights into the industry.
With more than 125 exhibitors coming from over 70 countries and 25+ maritime sectors, we represent the world's major shipping companies and affiliates.

Europort , November 5 - 8 2019, In Rotterdam,The Netherlands
https://www.europort.nl/
From 5 - 8 November 2019 Europort, organised in the world port city of Rotterdam, will be the leading exhibition for special purpose vessels. Europort is thé business hub for the maritime sector, as the event focuses on specialised ships and the smart solutions which drive success. With 27,000 professional visitors and 1,100 exhibiting companies Europort belongs to the world's leading maritime meeting places.
Scope:
The scope of Europort includes sea shipping, offshore specials, inland shipping, dredging, fishing vessels, workboats, naval vessels, cruises & ferries, workboats and mega yachts. The specific focus on special purpose ships sets Europort apart from other events.
Exhibitor profile :
Europort is interesting for manufacturers and suppliers involved in: Shipbuilding, repair and conversion, Propulsion and manoeuvring, Electronics, communication & navigation, Environmental and auxiliary systems, Deck, safety and special equipment and Maritime services (e.g. classification, finance, nautical services, media, government and sector associations).
Visitor profile :
Europort is a must attend event for ship owners, shipyard managers, ship designers, super intendants, fleet managers, ship brokers, technical engineers, naval architects and all other maritime professionals that are involved in shipbuilding, repair or conversion.

Seawork International , June 11 - 13 2019, In Southampton,The UK
https://www.seawork.com
SEAWORK INTERNATIONAL ATTRACTS OVER 7,600 VISITORS EACH YEAR COMPRISING OF HIGH CALIBRE, HIGH-SPENDING MARITIME INDUSTRY PROFESSIONALS WHO RECOGNISE THE WEALTH OF INNOVATION AND EXPERTISE THAT SEAWORK PROVIDES.
Seawork visitors by job function:
Company Director, Owner, Proprietor or CEO – 40.73%
Engineering, Technical Manager or Superintendant – 23.17%
General Purchasing / Sales – 20.46%
Marine Operations Manager, Harbourmaster or Pilot – 10.67%
Press – 1.47%
Other – 3.5%
Seawork visitors by company activity:
General Marine Equipment & Services Supplier - 25.6%
Vessel Builders / Repairers - 9.3%
Marine Civil Engineering, Hydrographic Surveyor, Consultant - 6.8%
Military Police, Border / Fisheries Protection - 6.7%
Renewable Energy / Offshore Wind - 6.6%
Naval Architect, Vessel Surveyor, Consultant - 5.5%
Vessel Owner, Operator, Manager - 4.6%
Propulsion & Engine Systems – Build, Supply, Repair - 5.2%
Safety & Training - 5.4%
Port, Harbour Authority, Wharf / Terminal Operator - 4.9%
Finance, Insurance, P&I, Legal - 4.2%
Diving - 3%
Maritime Organisation, Government Agency, Classification Agency - 4.9%
Shipbroker - 2.2%
Other (inc. PR, Marketing) - 5.1%